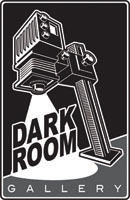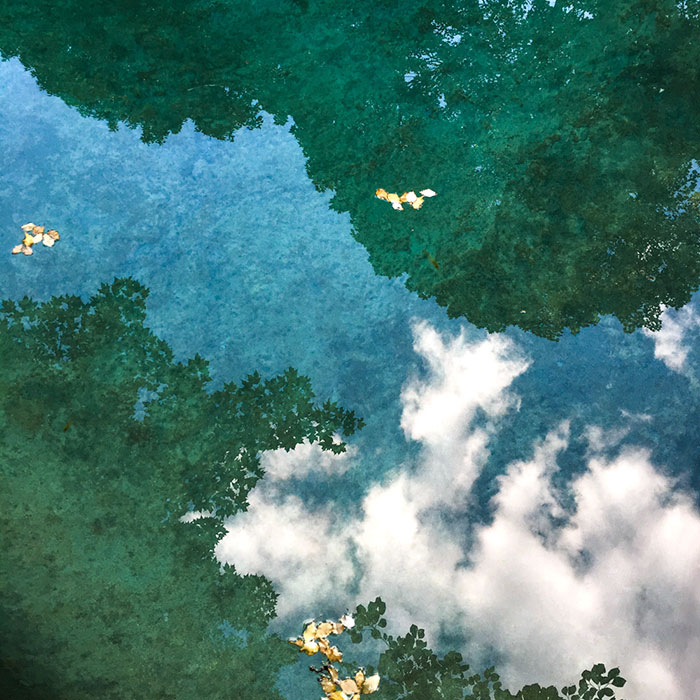 Julie's photograph, Sea Into Sky, on display at Darkroom Gallery, Essex Junction, VT.
The show was juried by Wendi Schneider, and will be available to view from July 25th - September 2nd, 2018.
The opening reception is August 11th, 2018, at 4PM.
Wendi's juror statement:
I'm honored to have had the opportunity to jury the Metamorphosis exhibit and was delighted to see the thoughtful submissions. 
"Milkweed II" , by Deb Ehrens, was awarded Juror's Choice. This stunning, evocative image is well-composed and lit, exquisitely and appropriately vibrant, and a technically and emotionally sound representation of the theme - it jumped out at me immediately, not only for its beauty, but also because it so wonderfully illustrates the metamorphosis of the plant and the passage of time.
I awarded Honorable Mention to "Selfportrait as Bather of Valpincon" by Rheana Gardner for its fascinating, contemporary, successful take on one of Ingres' most famous paintings. 
I'm grateful to each of the artists who entered the call, as I know you have many opportunities from which to choose. Most of the images could be interpreted to fit the theme, which made my task both easier and more difficult. The chosen images had to be strong thematically, technically and conceptually. Some of the images that moved me were excluded as they didn't fit with the entirety of the exhibit, or they were simply too similar in subject or treatment to others. Jurying is a ultimately a subjective process. Our task is to make a cohesive whole from disparate parts, to find the threads that pull them together and yet also celebrate the diversity of vision and craft. I hope you will not be discouraged if your work did not make the cut this time, and continue to hone your vision and make work that speaks to your soul and your own personal metamorphosis.
In addition, she said the following about Sea Into Sky:
"I was immediately drawn to the perspective, color and composition of this image.
It drew me in and made me ponder what I was seeing".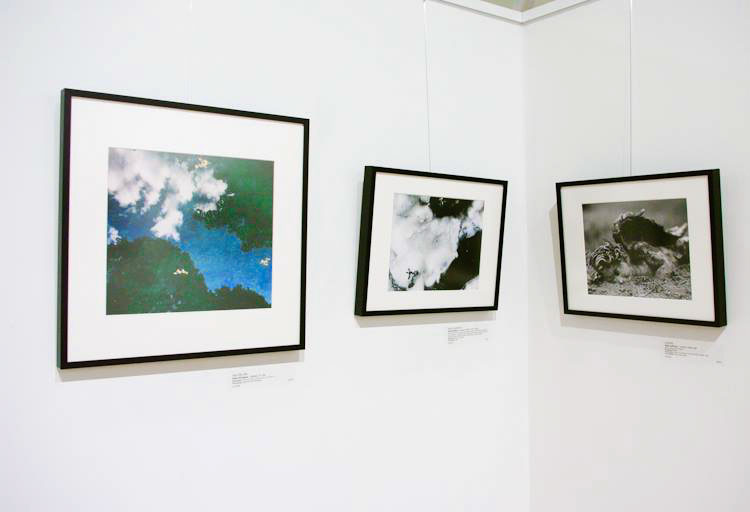 See Into Sky (left) hanging on the wall of the Darkroom Gallery.