Julie's photographs Freeze Frame and Staircase to Somewhere were both selected by juror Nancy McTague - Stock,
for "Chiaroscuro: The Art of the Light and Dark" at the Loft Artists Association in Stamford CT. The show will be displayed from
October 16th - November 7th, 2021. The opening reception will be on October 16th, at 5PM.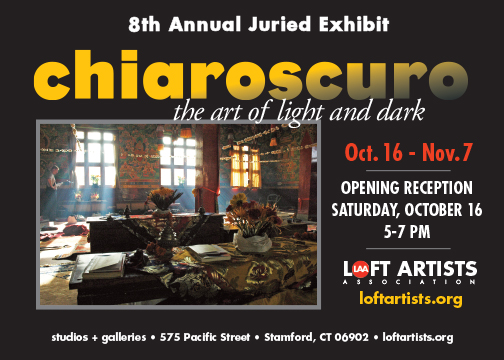 About the Show:
The concept of Chiaroscuro has been evident throughout art history since the 5th C. in Greece, with more extensive use resuming in the 15th C. to today. The use of light (chiaro) and shadow (scuro) assists in creating three dimensionality and drama to two-dimensional works of art. Contemporary use of this technique is found in drawing, painting, mixed media, printmaking and photographic works. The use of a single light source assists in creating this effect.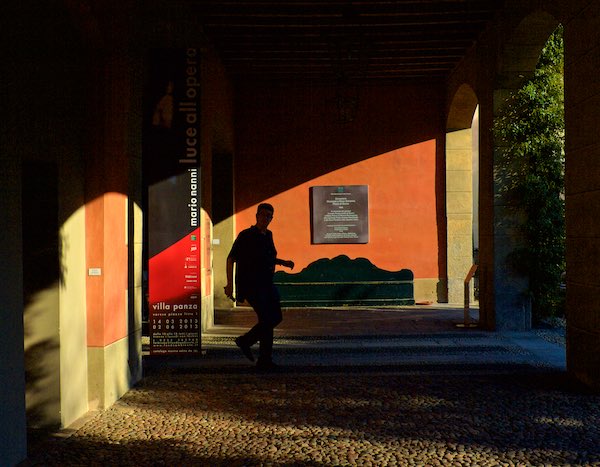 Freeze Frame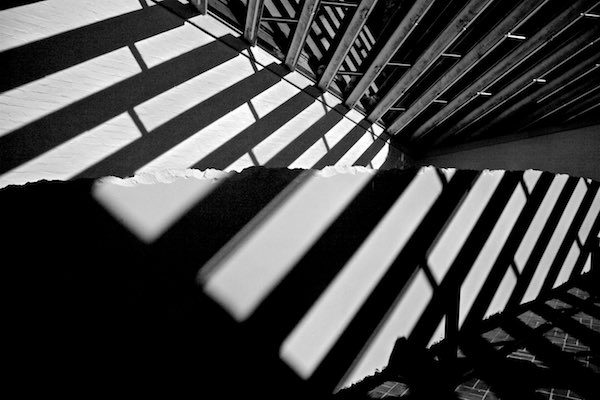 Staircase to Somewhere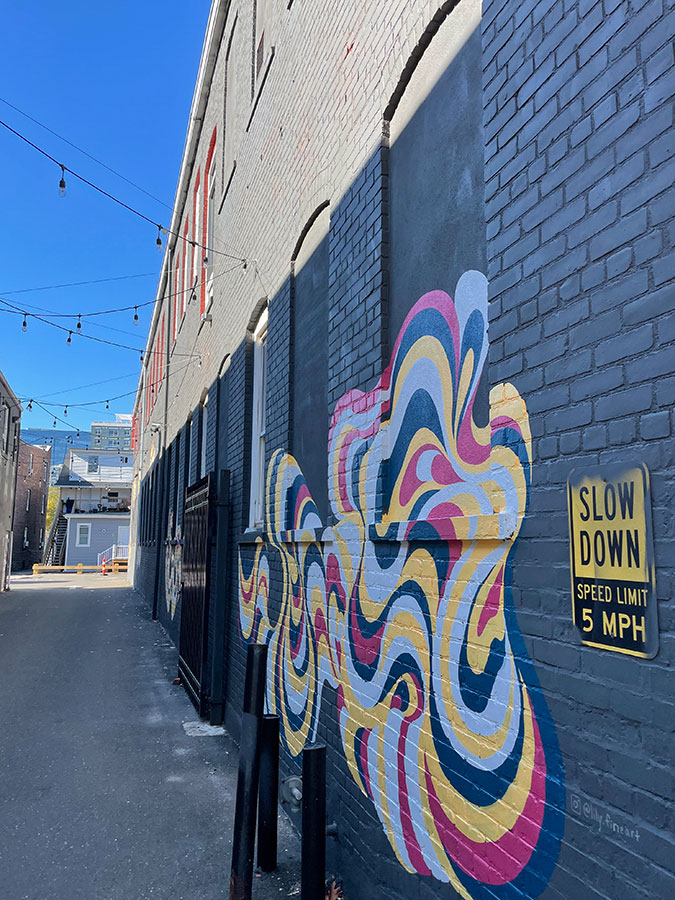 The alleyway in front of the Loft Artists building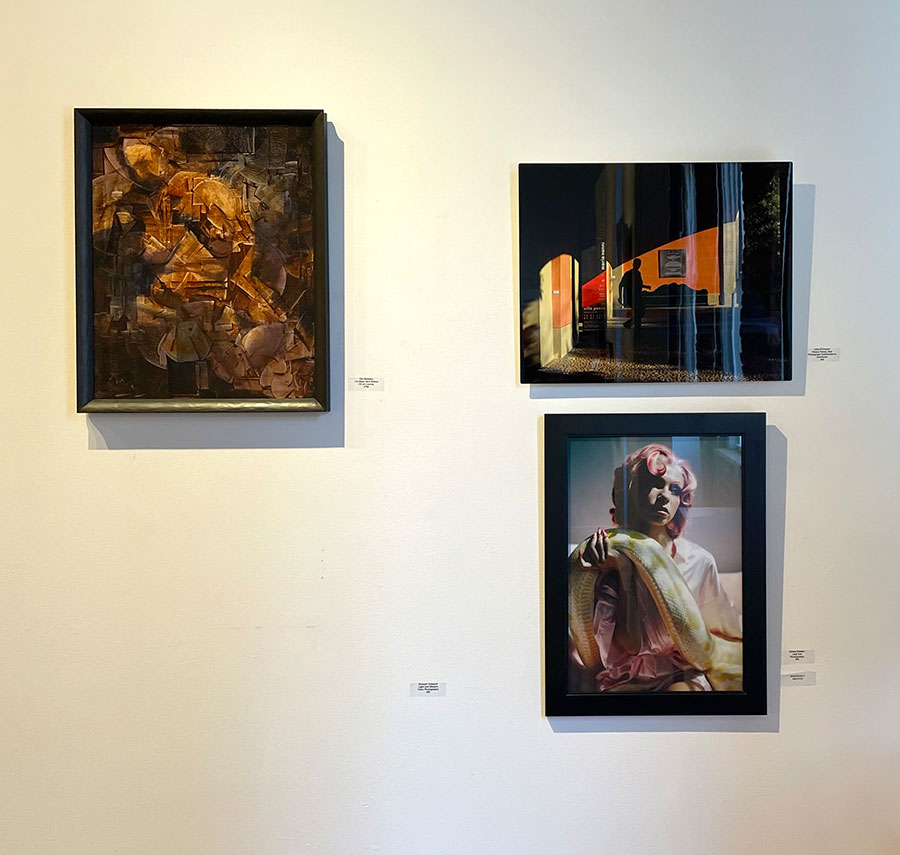 Freeze Frame, top right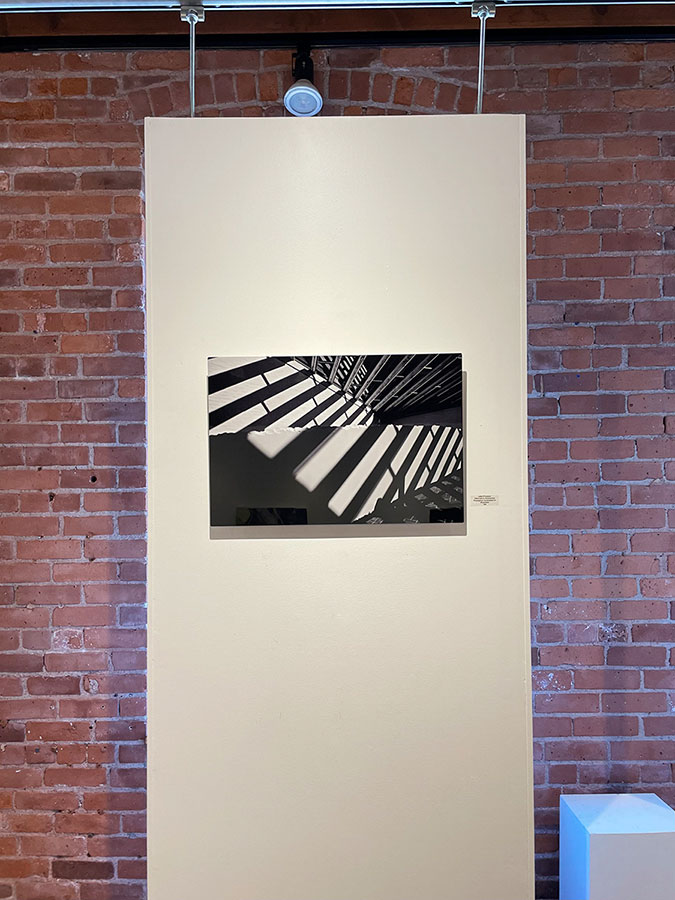 Staircase to Somewhere on the wall of the Loft Artists Association