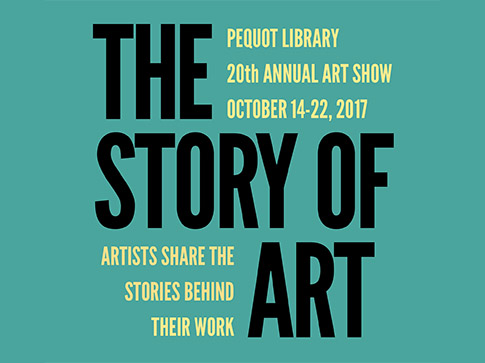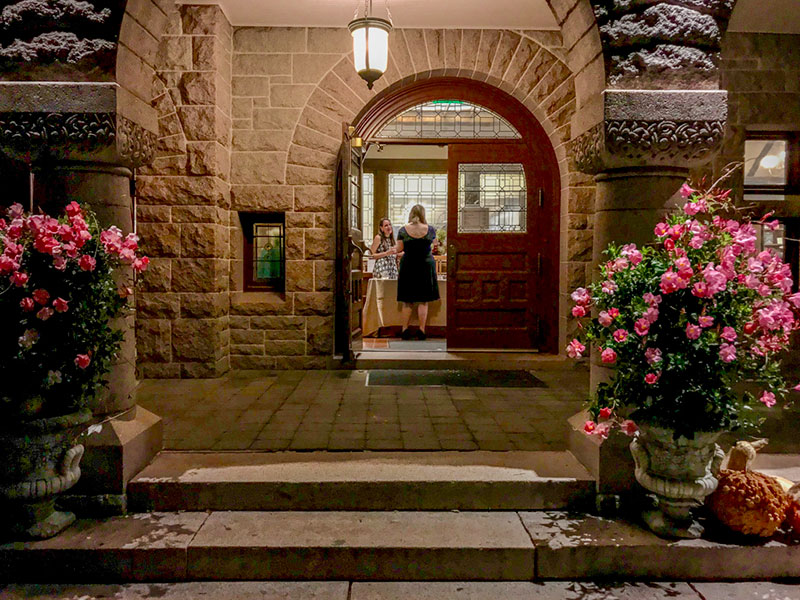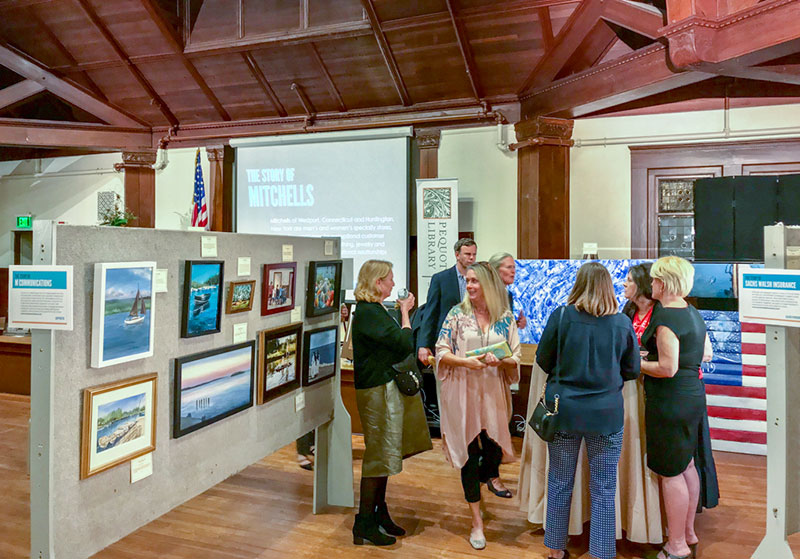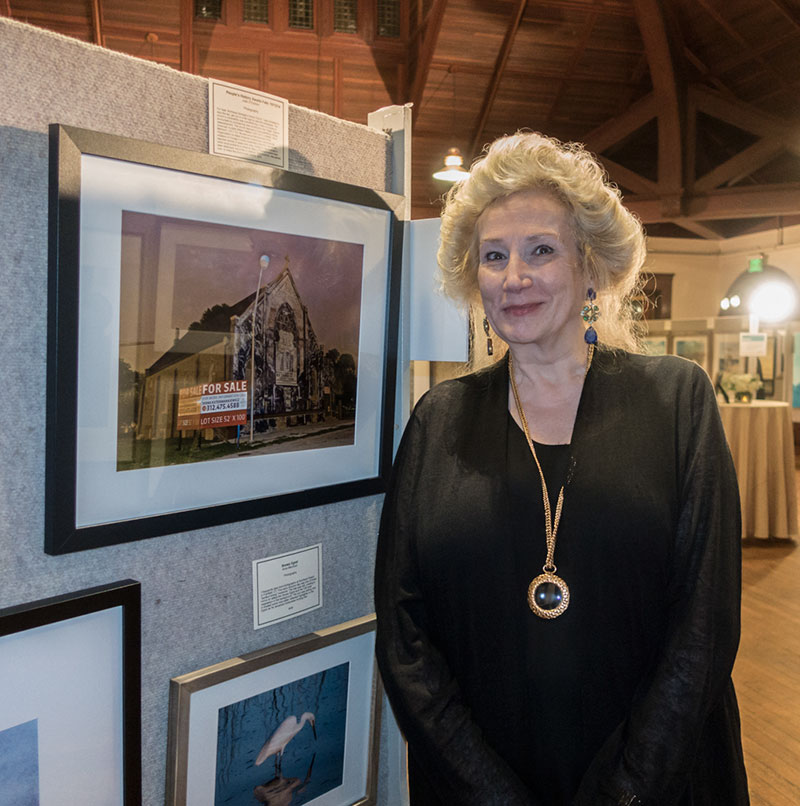 Julie with her photo, People's History Awaits Fate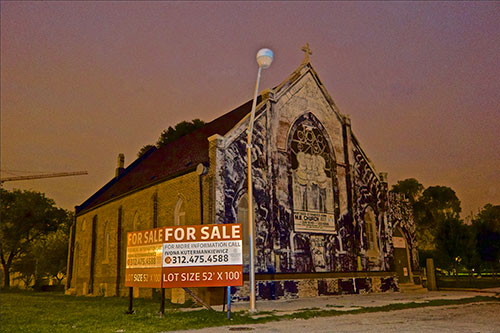 People's History Awaits Fate 10/12/14

For Sale: Northside Stranger's Home Church.

I was compelled to stop the taxi, get out on a fall night to take this photograph. The church's vulnerability was overwhelming. It was in a vacant lot surrounded by encroaching new construction like Target. Ripe for redevelopment.

The church featured a mural painted by African American muralist William Walker (1927-2011), entitled, "All of Mankind" (1971-73). He was one of the founders of the Organization for Black American Culture and one of the key initiators of Chicago's mural movement in the 60's. His murals depicted scenes of peace and unity, hoping to inspire people to solve racial problems in America. Many of Walker's works have been destroyed, lost to fire or defaced. This mural too, was painted over, to make the church more salable.

The photograph records the mural, in it's last moments before it was lost to history.